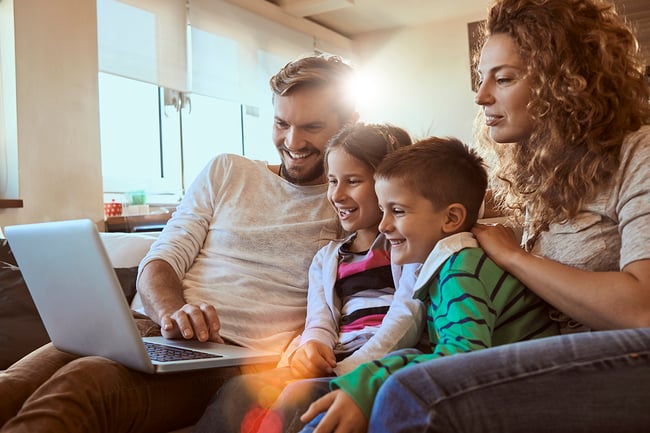 Virtual events and gatherings are on the rise right now due to COVID-19. If you are a vendor who can offer your service virtually, we strongly recommend giving that option to party planners during this time. To help, we've pulled together some tips and steps to take if you are available for virtual parties!
Here are 5 tips for a successful virtual performance:
1. Promote Your Virtual Service on Your Profile & Personal Website
We recommend updating your profile description on The Bash to provide more details on your virtual event offering. You should also do the same on your personal website and any other sites that you are advertising your services on. Include which platforms/tools you can use and any other details that can help the client imagine what the virtual event experience with you would be like. Go a step further by uploading some photos or videos of your past virtual events!
Pro Tip: On The Bash, you can now easily display your virtual service option on your profile! Learn more about this new feature and how you can opt in.
2. Utilize Social Media
If you are offering virtual events or have actually performed some already, let your followers know! Share photos or videos to show potential clients that you are providing that option and what they can expect from a virtual performance. See more Social Media Must-Dos During the Pandemic.
Pro Tip: Consider hosting an Instagram Live or Facebook Live event and inviting your followers and past clients. Not only is this a great way to practice and promote your virtual performance, it will also give you some great content afterwards to post across various channels.
3. Decide Which Platform to Use For Your Virtual Performance
There are a few key platforms that we are seeing vendors utilize for hosting virtual events and parties. Zoom has become the most popular, but other platforms include Google Hangouts, FaceTime, and Skype. Check out the 10 Best Video Apps to learn more about these and others that are popular among party planners.
Pro Tip: If you are using Zoom for a musical performance and are looking to improve your audio quality, try disabling these two settings: Suppress Persistent Background Noise and Suppress Intermittent Background Noise. (When you're in a meeting, click the upward arrow in the lower left by 'Join Audio', go to 'Audio Settings', and then click the 'Advanced' button.
4. Practice and Be Prepared
Before you host your first virtual event, it's important to make sure you are prepared. This includes testing your camera and microphone and ensuring you have a strong internet connection. For more tips, check out these 5 Technical Checks for a Virtual Party.
Pro Tip: Consider setting up a meeting with a friend or relative first before doing your initial virtual performances. This will help you be better prepared for any issues or questions party planners may have and will also allow you to test out your sound, video quality, internet connection, lighting, backdrop, and more!
5. Communicate with the Client Prior to the Event
Being prepared also means communicating clearly with the client on what to expect on the day of their virtual party. Sending out an email invite with the date, time, and instructions on how to join the virtual party is recommended. Use this COVID-19 Event Checklist for Vendors and Party Hosts.
Pro Tip: Offer to set up a test meeting with the client prior to their event. This will help them (and you!) feel more comfortable on the day of.
Bonus Technical Tips:



Camera: If you're looking to buy a webcam for your virtual performance, check out these 2020 top picks for webcams.

Microphone: Your computer or phone microphone may be sufficient for your virtual performance, however if you want to improve your sound, here are some of the best selling computer microphones on Amazon.

Background: Need a professional or fun background for your performance? Sites like Canva allow you to create custom virtual backgrounds and we also share a bunch of holiday-themed virtual backgrounds for upcoming holidays like Thanksgiving and Christmas.

Internet: If you're experiencing WIFI issues, try connecting your computer directly to your router via an Ethernet cable. Also, make sure you turn off all other devices or programs that may be slowing your internet down.

Lighting: Want to improve your lighting? Consider purchasing a ring light from Amazon.
_
Get some additional virtual event tips from these vendors on The Bash:
Elvis Impersonator, Mike Slater
Acoustic Guitarist, Joshua J Schmidt