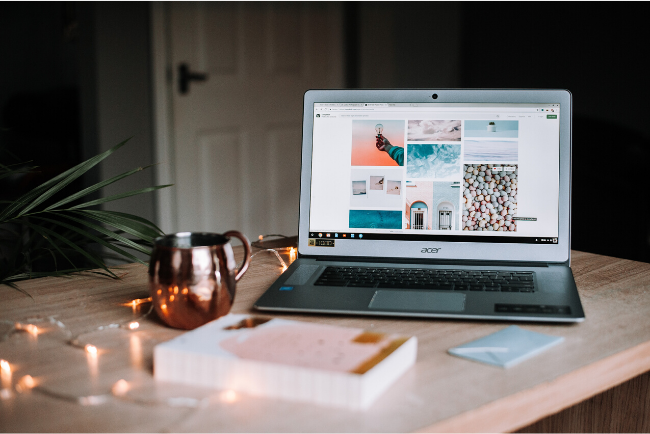 During this unprecedented time, it's important to focus on ways to keep your business moving forward. We've put together 5 things you can do now to set your business up for success in the future.
1. Consider Virtual Events
Offering virtual performances is a great way to continue booking during this time. Many party planners are hosting virtual birthday parties, corporate happy hours, anniversary celebrations, and more. Make sure you're set up and prepared to offer your service virtually. Check out our 5 Tips for Your Virtual Performance blog post for more tips on hosting virtual events.
Pro Tip: If you haven't already, be sure to Opt in to Virtual Events on The Bash so party planners can see you provide this virtual option.

2. Refresh Your Profile
When it comes to your profile on The Bash, we recommend focusing on revamping a few key aspects like your:

Description: This is one of the first things a party planner sees when they land on your profile. Make sure it's up-to-date with the current services you provide, how you stand out against other pros in your category, and includes any of your notable awards or past events.

Photos & Videos: Have photos and videos from your 2020 and 2019 events? Consider uploading some of those newer photos and videos to your profile to ensure you're displaying relevant and recent content to potential party planners.

Category Selections: Revisit your category selections and make sure you have checked off the best ones for your business. The categories that you list in on The Bash directly affect the quantity and quality of the leads you receive.
Pro Tip: Not sure which primary category to choose? Contact our team here and they can help determine the best category based on your business and location.

3. Set Business Goals For The Next 3 Months
A great way to be productive during your downtime is to write a list of your top priorities. We recommend creating three goals you would like to accomplish, and three ways you can achieve each goal. For example, if growing your social media following is one of your goals, you can achieve this by posting creative content on your Instagram story, identify and using the right hashtags, and creating a consistent schedule of posts.
Pro Tip: Check out our 20 Goals for Your Business in 2020 blog post to get some more inspiration!

4. Stay Present On Social Media
Now more than ever it's important to stay connected to party planners and other pros in the industry. Use your social media platform to communicate and inform. Try to remain upbeat throughout your posts — spread positivity, inspiration, and insightful information. Learn more about the dos and don'ts of social media during COVID-19 in this webinar.
Pro Tip: Plan out what you want to post and when you want to post it. Creating a calendar of your posts a week ahead of time will help keep you committed to posting consistently. There are several tools available to assist with automatically scheduling posts across your platforms like Hootsuite, Later, and Buffer.
5. Request Reviews
If you can't remember the last time you asked your past clients for a review, now is a great time! They will likely have a little more free time right now to spend writing you a review. Draft a short email checking in on how they're doing and ask if they wouldn't mind leaving you a review on the platforms. More reviews now will lead to more bookings in the future.
Pro Tip: Did you know that you have the ability to trigger a single 'review reminder' email via your Control Panel on The Bash? Just follow these three steps:
1. Go to the Leads tab of your Control Panel
2. Enter the gig ID# in the 'Search by Gig ID#' field and click 'View'
3. On the next page, in the 'Client' column, click '[feedback reminder]' for the client you are contacting
_
How are you staying productive during this time? Comment below.