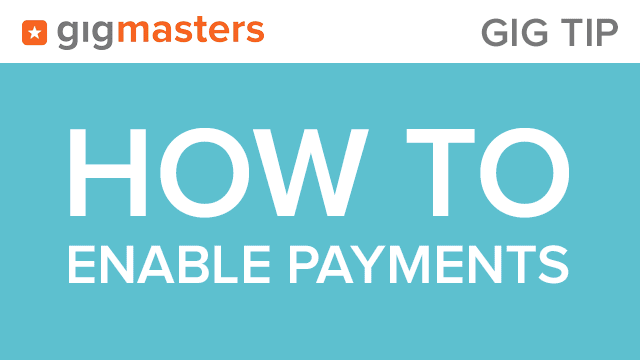 As an event pro, you know that the booking process can get complicated. The easier that you make it for the client, the better chances you have of scoring the gig. One quick way to streamline the process is to Enable Online Payments. This feature allows clients to send you deposits or balance payments through The Bash (formerly GigMasters). Here are the reasons members are choosing to use this tool:
It's free: Unlike PayPal or Square, there's no added cost for using this feature.
It's simple: Log into your account, and in just a few quick clicks, you can enable online payments from clients. Forget the hassle of invoices, depositing checks, or paying added fees.
It's secure: We use ACH, which means your bank account information will remain encrypted in our secure database.
Here you can authorize The Bash to deposit funds directly into your bank account. You have the option to allow this for just deposits, or for both deposits and balances. The maximum deposit amount is $2,000 and the maximum balance amount is $5,000.
Under Banking Information enter all of your bank account information. When you're finished, select the Click Here Once To Update button.
That's it - clients will now be able to pay you online. Follow the steps in the above image, or login straight to your billing page here:
If you have any questions, contact The Bash anytime.