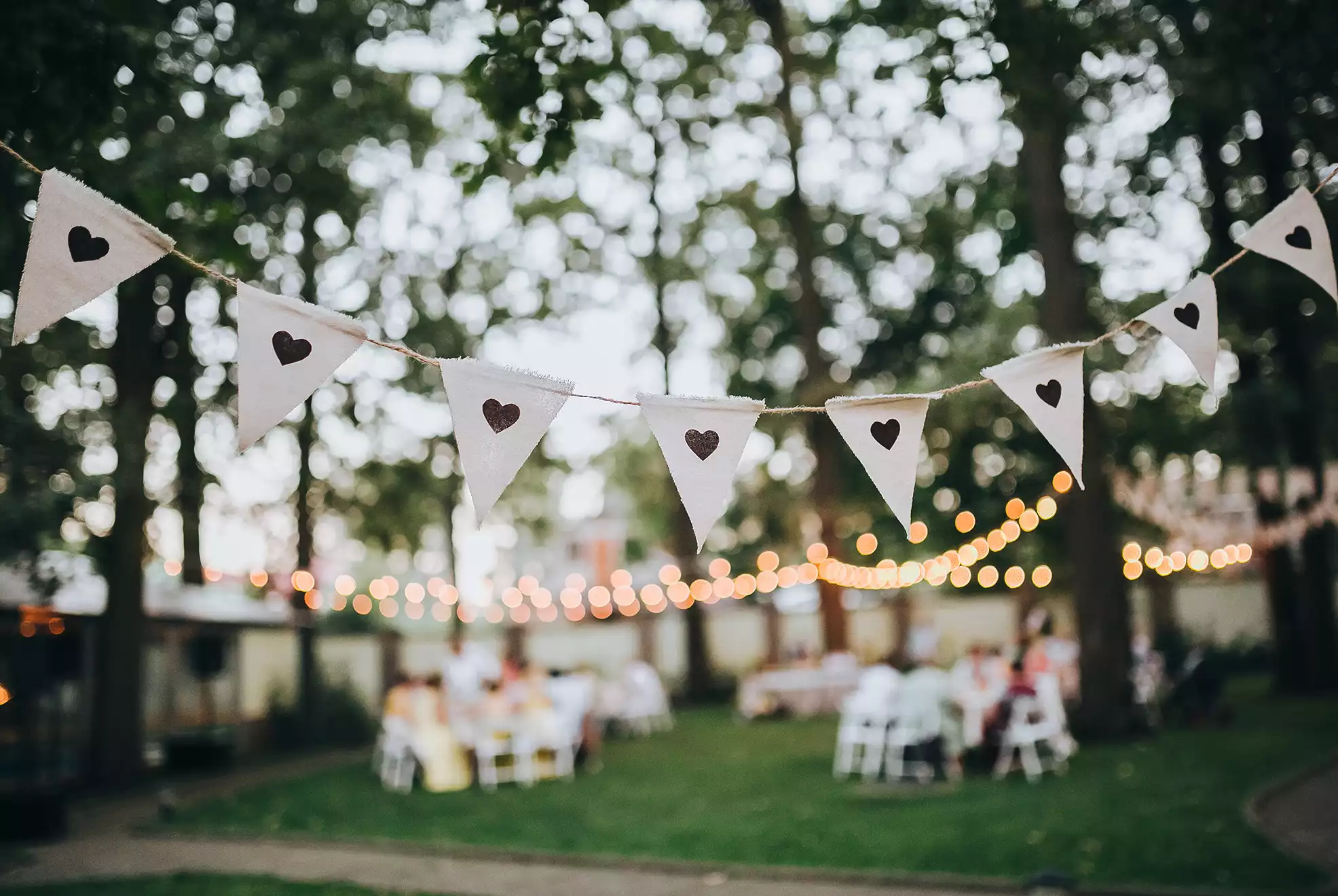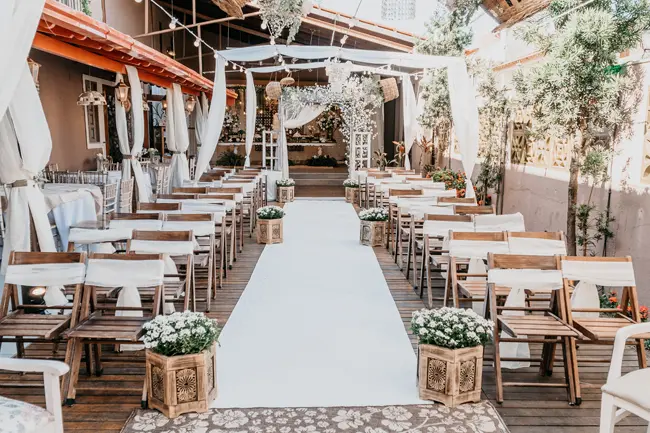 Did you know that weddings are among the highest-paying bookings on The Bash? If that was enough to stop you in your tracks, take a look at this article for tips on how to get wedding gigs for your business.
The number of weddings in the U.S. this year is estimated to be the highest since 1984 at 2.5 million (The Wedding Report). This surge in weddings is expected to extend into 2023 and beyond. Since wedding planning lasts months—or even years—the best time to connect with couples and secure wedding bookings is right now. It may seem simple, but if you want to book more weddings, you'll need to know how to appeal to and work with wedding clientele. In this article, we're sharing tips on how to get wedding gigs, including some insights from a wedding event professional on The Bash, 5-star classical guitarist Jim Perona.
Tips on How to Get Wedding Gigs
If you're interested in getting booked for more weddings, here are 5 easy and effective tips for getting your business booked:
1. Make it Personal.
Couples appreciate a personal experience when booking vendors for their wedding day. After all, they are trusting your business to help make their dream day a reality, and however big or small, weddings are intimate events. That's why it's important to show your personality and form a connection with couples from the start. Begin by congratulating the couple on their engagement and adding a personal touch to your message. The more you know a couple, the better the experience you can provide for their wedding day.
2. Respond Quickly.
Responding promptly not only communicates your interest in providing your services at the couple's wedding but also increases your chances of securing the booking over other vendors. Make an effort to respond to inquiries ASAP or in less than 24 hours. However, don't sacrifice quality, personal responses for quick replies!
"Timely correspondence is key. It gives clients the impression that you are ready, willing, and excited."
- Jim Perona, Classical Guitarist
3. Share Examples of Past Work.
Providing examples of work for past wedding clients on social media, your personal site, your profile on The Bash, or anywhere else your business has a presence is extremely important. It gives couples an idea of what to expect if they hire you. Sharing examples from a wedding that is similar to what the couple is looking for or referencing your best work (even if the couple stumbled upon it on their own) is a great way for you and couples to set expectations.
4. Form an Open Line of Communication.
Making yourself easily accessible is also critical. Following up with couples after sending a quote and being available to meet with them virtually or in person is an important step in securing the event. The months and weeks leading up to the wedding are also important times to be reachable as initial requests may change. Clearly and frequently communicating with each couple eases the booking process as all questions are answered and shows your dedication to their special day.
4. Offer Package Deals.
Wedding clients are more than likely booking multiple vendors for their special day. If you offer multiple services, let the client know you are available to provide more than what they inquired about. For example, if the client is requesting music for their ceremony, offer your musical talents for the cocktail hour also. Or, if you are a DJ who also has photo booth services, offer your photo booth in addition for bundle pricing.
"There are many ways in which you can structure your rates to put together a "package deal" for the client. If you do so successfully, you'll find yourself securing a longer booking and a bigger payday."
- Jim Perona, Classical Guitarist
5. Create a Partnership.
It's important to view each couple as a potential partnership. If a couple has requests, then be flexible and take on the challenge or suggest alternatives. Go the extra mile to provide other ideas to make their requests and customized experience even better. Don't overlook the importance of all parties being on the same page. Keeping track of deposits and payments, sending reminders, asking about last-minute requests, and confirming the day-of details for the wedding are all actions that will ensure the event runs smoothly. Plus, these steps make the wedding planning process easier for the couple.
"I always offer to learn any and every song that a client requests. I also offer demos of every request, so they can hear what the songs sound like on solo guitar...If you do happen to land the gig, be prepared to live up to the promises you've made. Remember: Your role in the wedding starts the second you are hired. You will have days, weeks, and months of correspondence leading up to the big day, so stay sharp and be reliable."
- Jim Perona, Classical Guitarist
---
Ready for more wedding gigs?
Now's the time to get your business in front of couples who are hiring all types of vendors for their big day. If you have a profile on The Bash, make sure it's up-to-date and you're looking your best. If you're not already advertising on The Bash, learn more about our membership options and features.
_
What's your key to getting booked for weddings? Comment below!