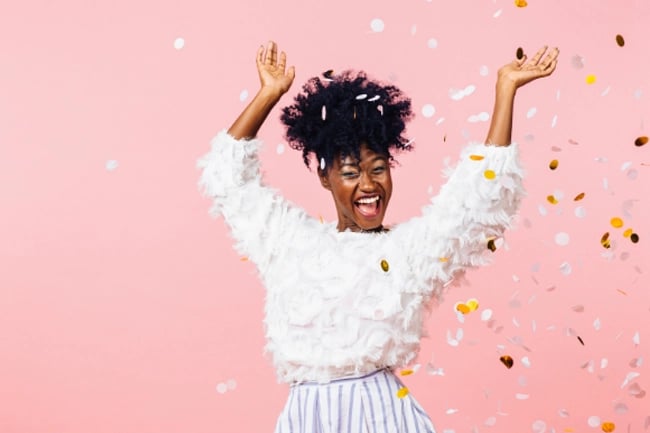 Your star rating is the average of all reviews left by your clients on The Bash and is the rating that is displayed directly on your profile and in search results. Learn more about your star rating and how it is calculated.
What is my star rating?
Your star rating is the overall average of all reviews that you receive from clients on The Bash. The average is based on the results of the client review survey that we send to each of your clients after an event. The survey asks your clients to rate you in 5 areas:
Overall satisfaction

Professionalism

Accommodating

Talent

Likelihood to recommend you to others
The average rating for each of the 5 areas is then averaged and translates to your overall star rating. The rating scale is 1 to 5, with 5 being the highest and best rating. Your clients are able to leave half star reviews on The Bash (e.g., 4.5 stars).
How does my star rating translate to the number of stars displayed on my profile?
Below is an example of the average rating ranges and how each will be displayed in terms of stars on your profile.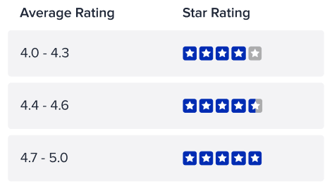 How can I see my individual reviews from clients?
While the Star Rating Analyzer will show your overall average from all reviews, you can always view the individual reviews you receive by going to your Profile tab and then clicking the 'Edit' button next to 'Reviews.' Learn more about how to receive, request, reorder, and respond to leads.
Does my star rating affect my search results ranking?
When party planners search the The Bash site, they typically enter their event location and the category of entertainer or vendor (belly dancer, string quartet, etc.). The site returns a list that is the "best match" for the search. The "best match" order is calculated based on many different factors including your location, category, and booking dollars in the past 6 months. Visit your Search Results Analyzer, which can be found in the tools tab of your Control Panel, to see where you rank amongst your competitors.
Party planners do have the option to filter their vendor search on The Bash by average star rating and number of reviews, so it's important to collect as many stellar reviews as you can!
_
If you have any additional questions about reviews, please contact us. We're always here to help!