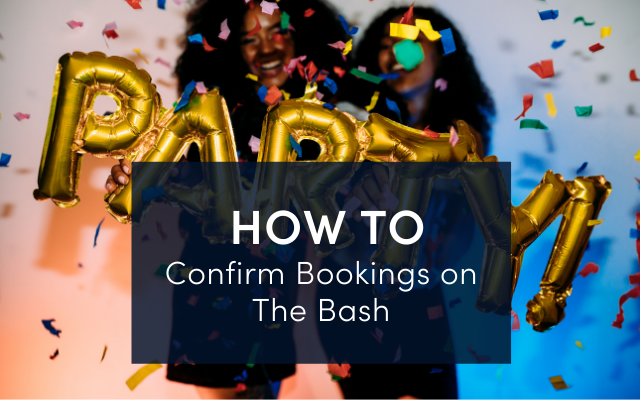 If you've been hired by a client for an event on The Bash, congratulations! The next step is to confirm the booking through The Bash. Follow these quick steps to record the booking.
How to Confirm a Booking on The Bash
Remember, either you or the client can confirm the booking on The Bash. Just like our members, clients have a Control Panel where they can go to confirm the booking.
To confirm the booking as a vendor, follow these steps:
Log in to your Control Panel and select the Leads tab.

Find the gig in your Inbox, or you can search by gig ID number.

Locate the gig and click the 'Book Now' button on the right hand side.

Select the correct payment options, then click the "Confirm Booking" button. That's it! The gig will forever be an official booking on The Bash!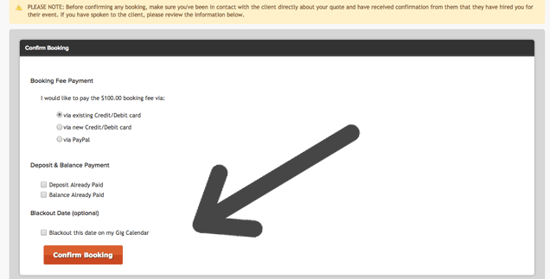 The Bash Booking Benefits
Here's why you should be confirming bookings on The Bash:
If you have questions regarding booking events on The Bash, email us at info@thebash.com anytime.