Here's a best case scenario worth considering...
Your inbox is flooded with gig requests. So many, in fact, that you have to start turning down dozens at a time. And that's with a full staff at its maximum capacity on any given weekend.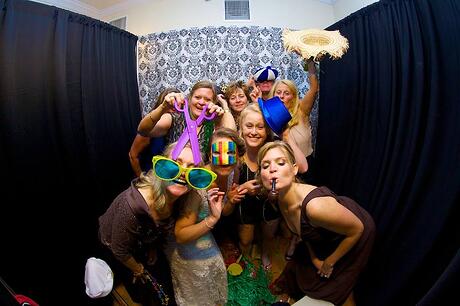 What might be your course of action? Would you ride the tide of success, or would you turn and paddle upstream? By that I mean, would you rest on your laurels once you'd obtained a certain degree of success, or would you strive instead to take your business to the next level?
For small business owner Jonathon Page, the question was a no-brainer. Since founding Party Train Photo Booth Company, he's witnessed growth unlike anything he'd ever imagined. From working with one employee on a gig or two a month, to now overseeing more than 20 employees and averaging 15 gigs every weekend, Jonathon's is the ultimate in transformation tales. And yet he meets the success he's amassed thus far with the mindset that this is just the beginning.
Getting Serious About Success
Back in August of 2011, Page, a 17-year event industry veteran, decided it was time to branch out on his own. He then established Party Train DJ Entertainment Company out of Oceanside, NY. Shortly thereafter, Hurricane Sandy hit, devastating the tri-state area and, in turn, his business as a whole. Rather than pack it in and return to the stability of his former employment, Jonathon resolved to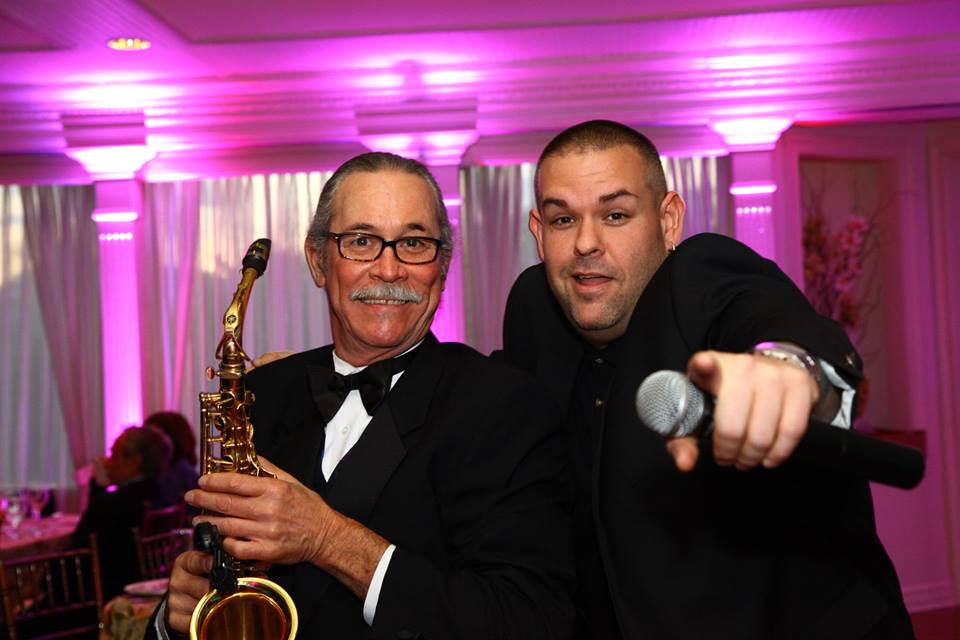 pick up the pieces of his investment and start over. He went out on a limb, signed up to attend a regional bridal show as a budding independent vendor, and the rest was history. (A history that includes him walking away from that very show having secured 19 wedding gigs, I should add.)
Yes, from day one Jonathon possessed the innate ability to connect with clients. But he'll be the first to note that that aptitude alone isn't enough to maintain a business. It's the structure you establish early on that delineates those businesses capable of rapid expansion, from the ones that crumble beneath a faulty foundation. And so with the groundwork laid for one company, Jonathon was able to open a second in 2013. As an extension of his DJ entertainment business, Party Train Photo Booth Company was designed to service a similar variety of events, including weddings, sweet 16s, bar/bat mitzvahs, corporate functions, and more. A whole lot more. In fact, this year alone, they've booked over 250 gigs. And as for that "best case scenario" I proposed earlier - having to turn down gig requests because you've simply received too many? You guessed it. That's a situation Jonathon encounters on a regular basis.
Efficient Doesn't Mean Easy
So what does it take to keep up with that kind of demand? I asked Jonathon exactly this, although the answer was evident in nearly all of his responses. By running a tight ship, he's able to take an unquestionable level of command as the company's CEO. He sets performance standards, adheres to strict schedules, and continuously trains both himself and his employees in new technology and customer service strategies. It's this adoption of a full-scale tactical approach that has allowed Jonathon to grow his business exponentially in such little time: "It's funny because I often feel like I'm running a major corporation… [and] big businesses get the way that they do because of their tactics." This means maximizing his business' output without maxing out on his own stamina (or his employees' for that matter). It comes down to being as efficient as possible; a notion not to be confused with "making things easier."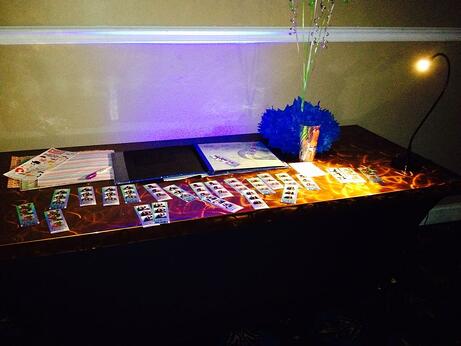 While having systems and schedules in place helps tremendously when it comes to alleviating workplace chaos and confusion— especially when you're dealing with hundreds of gigs a year— setting out to establish ones that work can be a challenge. Jonathon's suggestion for taking that first step? Create an order of operations for each of your company's internal activities (i.e. protocol for taking a call: talk with client > record information on call sheet > file call sheets by client name and date)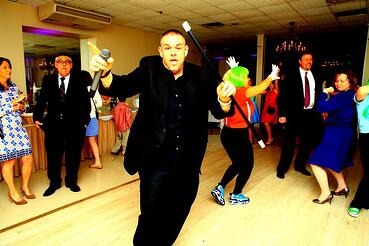 that way when a new client enters the picture, you won't miss a beat. Additionally, Jonathon suggests taking care of administrative tasks big and small, the moment they arise: "Have a system [in place] for everything. Don't just say, 'Next week I'll do these things.'"
Ok then, what were you planning on taking care of next week? Touching base with a list of clients? Filing piles of paperwork? Logging quarterly payroll numbers? Take it from one of the most successful small business owners on GigMasters, don't wait. Pick up the phone. Grab that growing stack of forms. Crunch those numbers. Make moves to ensure your business is as efficient as ever.
As far as small business metrics are concerned, Jonathon's Party Train is something of a high speed rail. Based on the data and developments discussed in just our first exchange, I have little doubt his company will continue to expand both in size, reach, and profit. Rest assured, this won't be the last we'll hear from Jonathon Page. With ample strategies to share (and not enough space here to do them all justice) expect to see more of this stellar CEO in the very near future…