Phil Nichols visits a Red Cross Shelter in Houston, TX following Hurricane Harvey.
With the devastation and aftermath from Hurricane Harvey in Houston, it is always amazing to hear of the acts of kindness that bring communities together in times of need.
On September 1, Magician/Ventriloquist Phil Nichols visited a Red Cross Shelter at the George R. Brown Convention Center in Houston, to help in the best way he knows how - bringing smiles to those in need!
He shared some of this special event story with us:
"I had tried to go down a couple days earlier but the flood waters were still to high for me to reach downtown Houston. The water stopped just before it was coming into my home - I got a little in my workshop and my storage was flooded. So I am blessed. So many lost everything. Everybody is helping out doing what they do. I am an entertainer and I wanted to try to bring a smile to folks and let them have just a moment's pause, maybe even get them to laugh."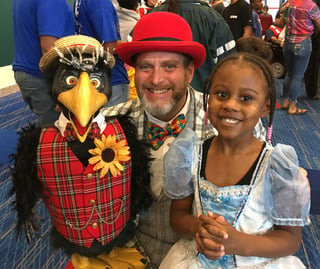 Along with some other entertainers, Phil was able to bring some smiles and laughs to those in the area. If you want to help too, there are a number of valuable ways to support the Houston, TX communities. Learn more on how you can help, here!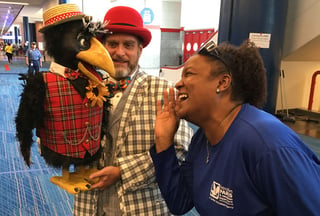 All photos courtesy of Phil Nichols.