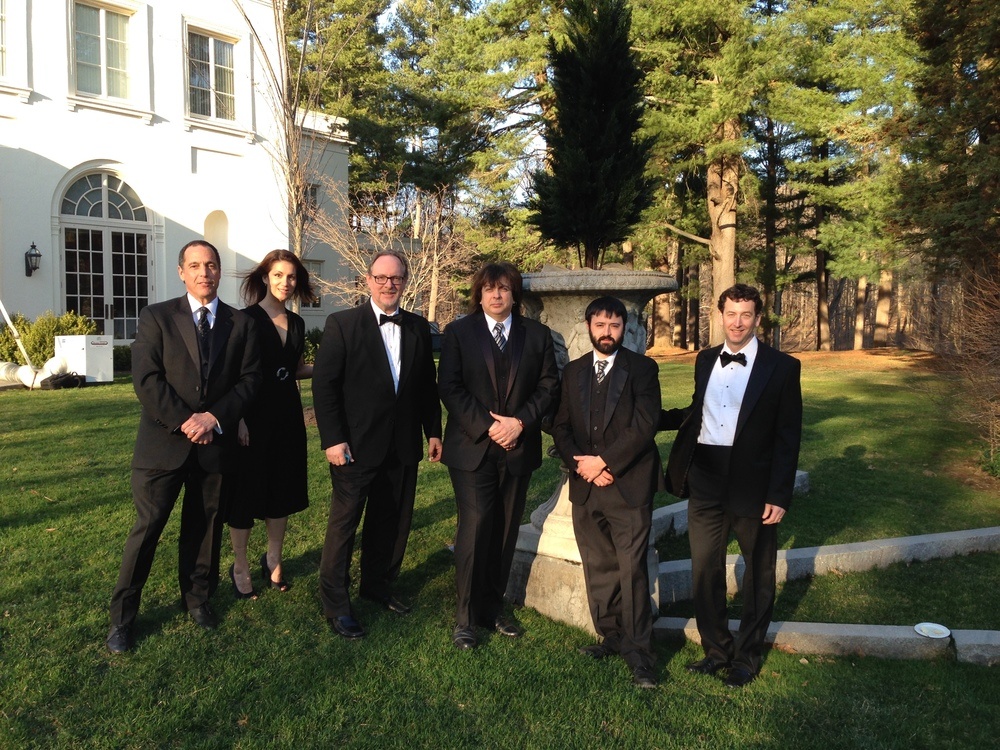 GigMasters would like to introduce the Top Booked Member for April 2017 - Congrats to Charisma!
Charisma has been a member of GigMasters since 2003. They're a 6 piece dance band from Newtown, CT, and are available to book for weddings, private parties, corporate events, and more. This past year, Charisma earned both the GigMasters' Best of 2016 award and Rising Star award for Top Dance Band. With over 200 bookings and 101 reviews, their success speaks for itself!
For April, the winner was determined by total booking dollars earned for events booked throughout the month. We reached out to band member Mitchell Taub, who shared some insight on their April bookings and success with GigMasters.
Tell us more about your April events:
"Nearly all of our events are weddings, and we always look forward to entertaining our clients and their family and friends. Our goal is to ensure that our clients are satisfied in any way, and we gauge our success not only by the feedback we get from the bride and groom, but also the vibe in the room during our performance. We're great at getting all ages out onto the dance floor shaking their bones and singing along, and if they're having a blast, then so are we!"
Share your success story:
"Our success story can be distilled down to a few key points: work as hard as we can to develop as musicians, do whatever it takes to please our clients, truly enjoy ourselves as we entertain, remain professional and respectful at all times, and ensure that we provide the highest quality product possible."
One tip for a new member to GigMasters:
"Give 100% all the time, follow up on leads as quickly as possible, ensure that you have a top-notch marketing plan, and have fun!"
Check out this awesome review from a very happy client who booked Charisma:
"Charisma was by far the best thing about our Wedding Reception. They were the pinnacle of class and ease. Working with them was so easy - they were so accommodating and friendly. Our guests are STILL talking about how incredible they were. Every song sounded like it was the actual artist singing it. I am so glad that we chose them... they definitely know how to carry a party!"

From Earth Wind and Fire to The Beatles, and Rascal Flatts to Taylor Swift, Charisma's ability to play a wide variety of fan favorites keeps party guests on the dance floor! To read more great reviews from happy clients, click here. Congrats to Charisma on a successful month and cheers to many more!