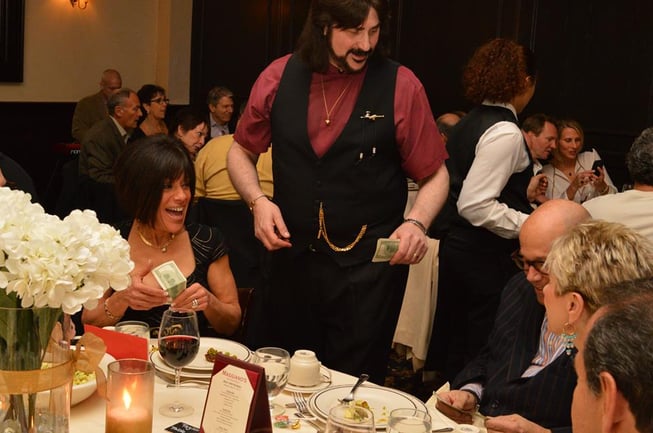 Congrats to our Top Booked Member for September 2017 - Magic of Marco!
Marco the Magician is magical entertainer from Rockaway, NJ, who performs over 200 events per year. He's been a part of the GigMasters family since 2001 and has 448 bookings and 361 verified client reviews! Marco is not just your average magician - some of his tricks include moving an object with his mind, vanishing objects in his bare hands, transporting objects into spectators' hands, outstanding coin tricks, and of course, an awesome card trick or two! He can also break the code in a locked iPhone! Best of all, he does all of his tricks and shows with a comedic edge.
A Magic of Marco show appeals to views of all ages. He is a hit at all types of events - from a sophisticated corporate event to a small family party. He's provided services for companies such as Disney, Toys R Us, and Citi Bank, and has appeared on Good Morning America!
We reached out to Marco, who shared some insights with us about his September events and his time with GigMasters:
When did you begin as a GigMasters member?
In 2001 I placed an ad for free on GigMasters and was paying per bid at $5.00. In those days that was an option. Just pay what you want to bid on. In 2004 I realized it was cheaper to become a member and pay 1 price for unlimited bids.
Tell us more about your September events? What was your favorite moment?
My events varied in September as they do all year round. I did everything from corporate events to weddings to anniversaries to birthday parties, to family events, etc. My favorite moments were my spectacular views at some of the event locations. In one day I performed at a beach wedding down the shore and that night I was performing in a penthouse in Hoboken, NJ with a spectacular view of the NYC Skyline!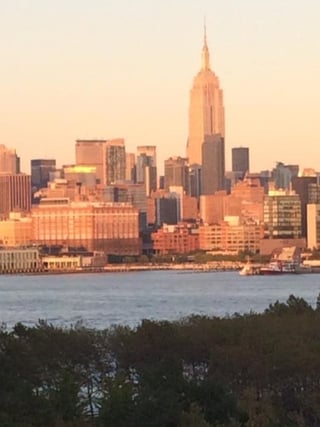 Do you have any other events that you looking forward to in 2017?
Tonight I'm performing at a Haunted House called "ScareHouse". This is a high tech upscale haunted house where 1,000 people go to on a nightly basis on the weekends until Halloween. I'm also looking forward to my holiday season of corporate events! The holiday events are the most festive events of the year. Lets face it who does not like to party around the holidays!
If you could share some advice or any tips with other GigMasters vendors, what would it be?
Respond to Gig alerts within the first 15 to 30 minutes. Give more time on these events then agreed on, with the hopes that the client will give you 3 minutes of their time to give you a 5 star all positive review! Reviews are everything on the GigMasters site.
What's your favorite thing about being a GigMasters member?
I have booked over 440 quality gigs from this site for almost 15 plus years. Hands down this is the best online booking website for me! GigMasters gets my performer profile in front of 1000's of prospective clients year round because it is so optimized online!
Clients love Magic of Marco!
"To say that Marco was amazing, would be an understatement. Our friends could not stop talking about his performance, even hours (& days!) after the party. Marco truly took our get together to another level of fun with his talent, humor, and great personality. We would absolutely recommend Marco to anyone looking for a mind blowing performance!"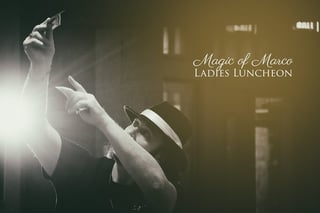 Congrats to Magic of Marco on a great month of September (and the past 16 years!),
and cheers to many more!
Thanks for being the #LifeOfTheParty