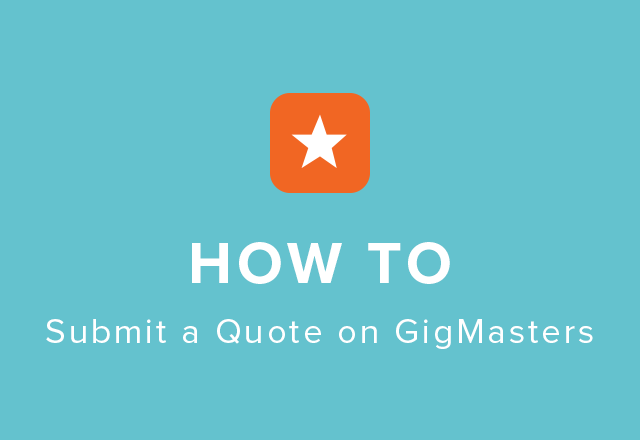 One way to stay ahead of the competition is to reply to your lead alerts as soon as you receive them. Whether you're available for the event or not, it's important to respond to the client in a timely manner.
Here's a detailed step-by-step guide on how to respond to client requests on The Bash (formerly GigMasters):
Log in to your Control Panel.
You'll see an alert at the top of the page for any new gig requests that you haven't responded to yet. You can either click the 'Please Respond Now' link there OR you can go to your 'Leads' tab and find the gig that you'd like to respond to there.

Once you click on the Gig ID #, you'll be taken to the 'Gig Request' page where you can select whether or not you'd like to provide a quote. If you are interested in the gig, select 'Yes' and then fill out as many performance details as you can. (Note: If you're unavailable for the gig, choose 'No,' select the reason why, and then click 'Decline.')

When you're done, click 'Submit Quote' at the bottom of the page and your response will be sent to the client. You'll now see that the client's contact information is available on the 'Gig Request' page.

We recommend following up with the client via phone/email 24-48 hours after you submit your quote, if you haven't heard back.
If you have any additional questions, don't hesitate to contact us. We also recommend these video tutorials to help you get more bookings!