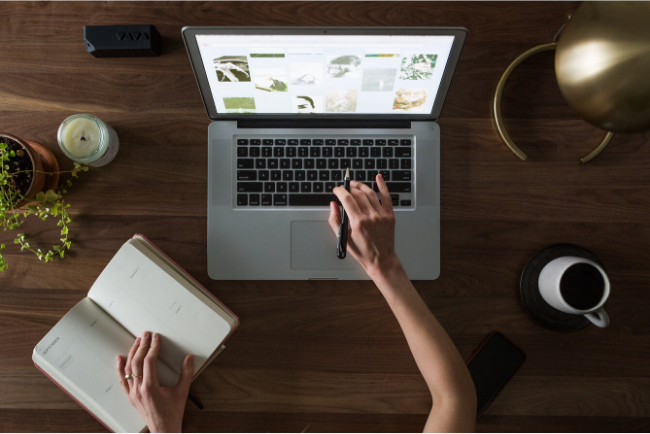 With party and event planning being impacted over the past few months due to COVID-19, there have understandably been many questions by vendors on how to navigate it all. Our team at The Bash is here to answer your most commonly asked questions surrounding virtual performances, your membership, and booking/rescheduling events. Let's dive in!
Virtual Performance Questions
How much should I charge for a virtual performance?
Vendors seem to be quoting a little less for a virtual event vs. a traditional in-person event, which is expected (travel isn't required, virtual events tend to be much shorter, etc.). On average, we're seeing virtual events being booked in the $100-$300 range for performances anywhere from 15 minutes to 1 hour. However, this varies considerably depending on the event, type of vendor, and length of time.
It's important to take into account all the aspects that go into your quote. For example, if you charge for travel and/or setup costs, that might be something you eliminate for virtual performances. In the end, pricing is up to you and you should charge what's best for your business.

What type of technology do I need to perform virtually?
We've heard from vendors who are using just their laptop, but most of them are recommending an iPad or iPhone. Making a few investments, like a ring light, backdrop, and an external microphone can help take your virtual performance on any device to the next level. When it comes to the type of platform, Zoom seems to be the most popular for hosting virtual events, but is followed closely by Google Hangouts, FaceTime, Skype, and Facebook Live.
To learn more about technology and setup recommendations from experienced members of The Bash, check out Virtual Event Tips From Mike Slater and Virtual Event Tips From DJ Ben.

Are party planners actually booking virtual events?
Party planners are absolutely booking virtual events on The Bash! We're seeing requests for virtual birthday parties, corporate happy hours, graduation parties, anniversary celebrations, and more!
Check out these 5 Real Virtual Parties that happened on The Bash recently!

How should I promote my new virtual performance offering?
The first step to promoting your virtual offering is to opt in to our virtual event feature on The Bash. This will give you a badge on your profile and a listing on our virtual party and event services page.
Additionally, we recommend promoting your virtual offering on your social media platforms, sharing it with friends and family members, and continuing to network with other vendors. Word of mouth can go a long way so keep sharing your new virtual offerings with the world!
Utilize our 5 Tips For Your Virtual Performance blog for more expert advice surrounding virtual events.
Membership Questions
Am I able to put my membership on hold?
Members are only able to make changes to their membership with The Bash during their renewal period and over the phone with our Account Services Team. If you would like to stop receiving leads at this time, you can temporarily deactivate your account or black out dates on your calendar. However, please note, this will not put your account on hold or change your renewal date.

Are you offering any COVID-19 specific promotions?
Our Account Services Team continues to be a resource for our members who need support during this time. We're focused on working directly with our members on a case-by-case basis who are within their renewal period. For those not within their renewal period, we'd be happy to set up a follow-up meeting with you to discuss your membership options at that time. Please contact us at (866) 342-9794.

Booking & Rescheduling Questions
Have you seen requests come in for future dates?
Yes! Party planners are putting in booking requests for virtual events, contactless gatherings, and future celebrations for later this year and throughout 2021.

What tips do you have on how to handle rescheduling an event?
For those looking to reschedule their event, try to remain flexible and work with them on finding a new date. If the client is open to a virtual or contactless celebration, that is another option that you can propose to them. In the end, it's a difficult time for all parties so show compassion and kindness throughout your communication with them.
Find out more on How To Handle Events Impacted By COVID-19.

Do I have to refund client payments?
We encourage vendors to consider refunds or credits towards a future booking, but understand that this is ultimately at the discretion of the vendor and the contract in place. Being flexible with your clients now, will more likely lead to their business and/or referral business in the future!
_
If you have any additional questions that aren't answered in this blog, please contact us anytime at (866) 342-9794.