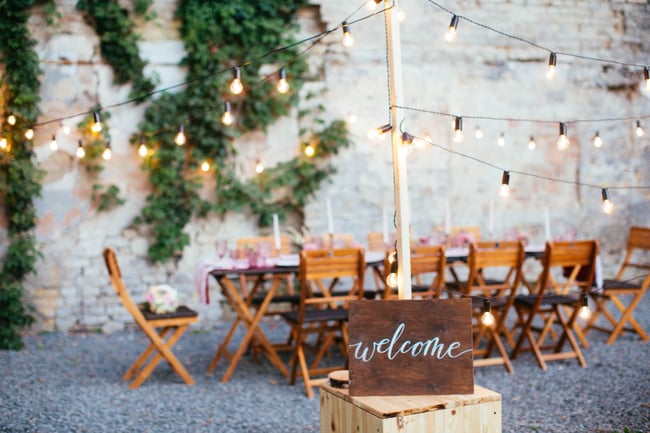 We understand that COVID-19 is having a significant impact on our members and clients right now. It's a difficult time for businesses, especially for our members in the event industry and those that are having to cancel important events, both small and big.
We Are Here to Help
As we navigate the COVID-19 pandemic, social distancing is a must. The CDC has stated that all U.S. events of 10+ people should be cancelled or held virtually, and no mass gatherings (50+ people) should be held for the next 8 weeks. We're confident that the party and event planning industry will come back stronger than ever, but for now, we recommend that you adhere to the guidelines provided by the WHO, CDC, and federal and local governments. We do not encourage or recommend that our members book events with clients where they are prohibited.
Our team remains committed to helping and supporting both our members and clients during this time. You can always reach us at info@thebash.com or 866-342-9794. our Account Services team is available Monday – Friday, between 9am and 5:30pm EST and has limited coverage on the weekends as well. We have also put together a guide for handling events impacted by COVID-19.


Update to Our Last Minute Cancellation Policy
We are making some modifications to our Event Protection Policy this month (March 2020). In the case of a last minute event cancellation due to COVID-19, we will not be penalizing members - we will be refunding the booking fee to members and clients will not be able to leave a review. Our goal is to handle any COVID-19 related event cancellations as delicately as possible. As far as memberships go, we will continue to monitor the situation and will provide more information if anything changes as our team works through the best solution for all parties.


7 Tips to Keep in Mind
In an effort to provide additional support, we put together some tips to keep in mind as you are trying to navigate this time of uncertainty.

1. Take Care of Yourself
The most important thing you can do right now is to take care of yourself, otherwise you won't be able to be there for your clients. We recommend following the best practices issued by the CDC to stay healthy and minimize the spread of COVID-19.


2. Stay in the Know
Take the time to educate yourself using reputable sources like the Centers for Disease Control (CDC) and the World Health Organization (WHO) so that you can properly understand the facts and speak to it with clients.

3. Communication Is Key
Make sure you are communicating with your clients about their events and, in the end, making the best decision for both them and yourself. Instead of using the word "cancel" when speaking with clients, try to lead with language around rescheduling and how you can still provide service on a different date in the near future.


4. Be Patient & Try to Stay Positive
This is a difficult time and know that it is stressful for all of our members and clients that have had to cancel events, big and small. Do your best to handle concerns from clients with patience and understanding. Event cancellations and appointments needing to be rescheduled are bound to happen, if they haven't already. Try to stay patient, understand their concerns, and handle the situation with grace.


5. Put Yourself in the Client's Shoes
Your clients are likely cancelling or rescheduling very special events that they may have been planning for a while now. Cancellations of course have a significant financial impact on your business, but try to also put yourself in the client's shoes and understand how this is affecting them, especially when having to cancel big events like their wedding or corporate events that have been planned for several months.

6. Lean on Your Network for Advice & Tips
Take advantage of your network and don't be afraid to ask for help and tips from your colleagues. Utilize social networks and groups to start the discussion and exchange best practices for handling cancellations and concerns from clients. Our Inside the Gig Facebook group is always a resource for our members to communicate and discuss situations like this.


7. Take This Time to Work on Your Business
As you're practicing social distancing, use this time to focus on how you can grow your business when we return to normalcy. Maybe it's investing in things that you haven't necessarily had the time to focus on previously, like:
Refreshing your profile with new photos and videos.
Giving some love to your bio, whether it's just freshening it up or adding some recent notable gigs and awards to it.
Coming up with a plan for your social media pages to engage and drive followers.
Working on a couple of new responses to send to clients when they reach out for a quote to determine which version works best.
__
For additional tips and ways to prep and protect your business, check out these resources from our friends at WeddingPro: